homeschool preschool – suggested supplies
As someone who has completed two years of homeschool preschool, I can testify to how simple and rewarding it is. I have compiled a list of suggested supplies and books for doing preschool at home, based off of what we utilized this year with the wonderful Peaceful Preschool curriculum.
Some of these items we got used, some we made by hand, and some bought new. Don't underestimate the usefulness of what you already have (I can't tell you the amount of times I used muffin tins as a counting/sorting tool)! This list is just to offer some suggestions for what was helpful to us throughout this year.
Note: this page contains affiliate links. If you choose to purchase an item, you are helping to contribute financially to me and my family at no cost to you.
For the Homeschool Space
Designate a space for homeschool. It doesn't have to be a full room – we have a tiny house and transformed parts of our dining room into a homeschool space. In any case, have an area of your home that you can store items and do school activities. In it, you may want to include the following items:
Chalkboard (we use a chalkboard decal)
Nature table or shelf (any space to display treasures you find out in nature)
Craft cart or cabinet (should be easily accessible to your child)
Kid sized broom, dustpan, and brush (include them in keeping the room clean)
Place to display artwork
Arts and Crafts Supplies
Arts and crafts are a really fun part of homeschool. Our Peaceful Preschool curriculum had daily art activities. These were the items we bought new, and items I will restock for this year.
Learning Activities/Toys
Learning is best achieved through play. Here are a few hands-on, play-based educational manipulatives and activities that are good to have on hand.
Books and Memory Verses
While we frequent the library and use our own collection for our reading time, the following books were recent additions chosen specifically for homeschool. I am also including here my personally designed memory verse posters, which we utilized in our efforts to memorize Scripture together.
Adventures with Barefoot Critters and Counting with Barefoot Critters
These are our favorite alphabet and counting books. So sweet, so lovely to look at, so fun to read over and over again.
Nature Anatomy – The Curious Parts and Pieces of the Natural World
This book is beautiful and is a wonderful resource for all things nature! From trees to moon phases, butterflies to cloud formation, this book was a frequent go-to for us. While we do not own them (yet), Julia Rothman has a Farm Anatomy and Food Anatomy book, too.
Sing a Song of Seasons – A Nature Poem for Each Day of the Year
This book is one of my favorite buys. We read from it daily at the breakfast table, and my kids have learned to love it. It has some simple, silly poems and it has classic poems. Every day, there's a little treasure to discover together.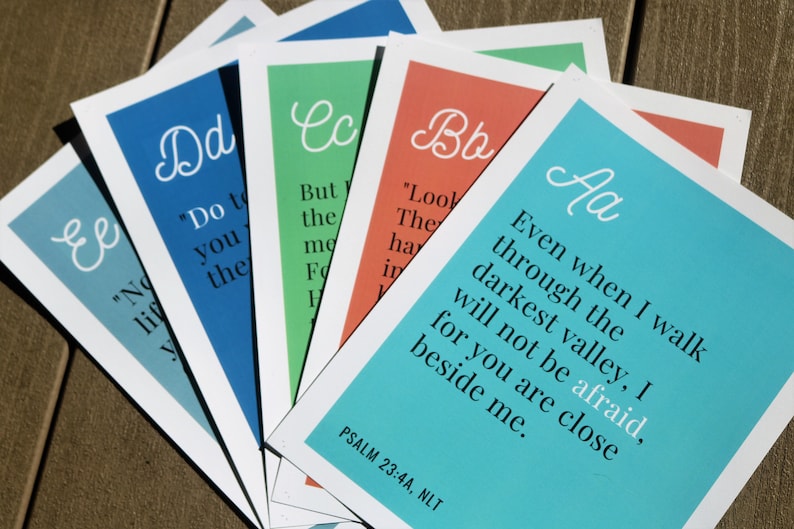 Because we believe in the importance of knowing Scripture, I wanted my kids to start memorizing early. I chose verses that are important to me, one for each letter of the alphabet. I decided to design them and sell them as a set of Bible memory verse posters, which you can find for sale on Etsy, if you're interested.
Most Important of All…
Whatever you do, remember, the most important thing your need to homeschool your child is yourself! Your child will learn just from spending intentional time with you. All of these items can help you on your journey, but more important than craft supplies and books are your time, attention, and love.
You got this!