recommended reading and podcasts
There is so much to learn about homeschooling. But where to begin? Here are my suggestions for articles and podcasts that helped educate and inspire me. 
articles
Wild + Free is a wonderful community of homeschool moms with amazing resources. Click here and scroll down to their "FREE RESOURCES" section to access downloads to these two helpful articles:
books
This book will get you started on the importance of home education. Macaulay focuses on the teaching and writing of Charlotte Mason, a revered educator in the homeschool world.

If you want to get an insider's perspective on what it's like to homeschool, consider this book. Cindy Rollins, who also is the co-host of the podcast The Mason Jar, talks about her experience homeschooling nine children. It is both humbling and inspiring. Even if you don't follow a same educational style, it provides insight into the life of a homeschool mom.
We live in an overstimulating, overwhelming world, and we've become accustomed to some practices that are impacting the well-fare of our children. This book will help you understand how having a simple lifestyle will greatly benefit your children. Homeschooling can be an important part of having a stable life for your children.
This book will open your eyes to the importance of nature in the lives of our children. One of the greatest opportunities homeschooling can give is the time to be out in nature.
podcasts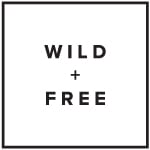 This podcast is a wonderful place to get inspired about homeschooling in general. It does not follow one particular style of homeschool, but does find a foundation in the belief that "all good things are wild and free" (Henry David Thoreau). The podcast features founder Ainsley Arment and Jennifer Pepito, founder of The Peaceful Press curriculum, as well as a variety of homeschool moms and experts. The podcast is well worth the listen.
This podcast focuses on the Charlotte Mason teaching style. It's main host, Cindy Rollins, is a homeschool mom of 9 children. Cindy's laid-back, honest tone makes it easy to listen to, and her insight is invaluable. The podcast addresses a variety of topics through the homeschooling lens.
See more homeschooling resources here.